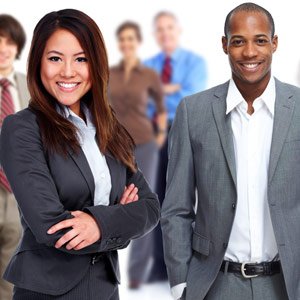 Do you regularly use a taxi service to make your way around Sherwood Park? Or are you a part of a business in which several employees use cabs as their mode of transport to get to work in the mornings? If so you may be interested in corporate taxi service account with us at Taxi Sherwood Park.
Taxi Sherwood Park's corporate account service is perfect for anyone who books taxis around the area on a regular basis and there are many benefits to opening one sooner rather than later.
We know that driving around our city and local community can often be tiring and frustrating to say the least. With the amount of traffic on the roads during rush hours, the high levels of congestion, and outrageous fares for car parking in and around the city centre, we believe the community deserves a simple and easier way to get around.
Not only this but we tailor each contract to the client or business' individual needs. This includes having the ability to add additional instructions or changes to your bookings and with exceptional communication with all our staff members and drivers to ensure that everyone is aware of the customers needs, and you experience the best journey possible.
Opening a corporate account with Taxi Sherwood Park ensures we are available to you 24/7, 365 days a year. Our Corporate Account customers have our telephone operators available all day, every day to help out with all aspects of your account or travel requirements around the city.
Already serving customers around the clock, we can be ready for your corporate journey at short notice; one of the many benefits of opening an account with us. Our drivers are always keen and ready to lend a helping hand to all our transport needs, and our experts are advised to answer all your queries and concerns over the phone.
We can also provide unmarked taxis or limousines as per your request for special occasions. In addition to this, should you need a more specific service, just give us a call. With your corporate account someone will always be on hand and will be happy to help. By using Taxi Sherwood Park's corporate taxi service accounts, you are guaranteed to receive amazing benefits and fantastic savings that you won't experience anywhere else. So to simplify your hectic work life, why not invest in a corporate taxi account at Taxi Sherwood Park?
So why choose Taxi Sherwood Park for this service, you may ask?
A corporate account with Taxi Sherwood Park guarantees an executive vehicle on time, every time, with experienced drivers on hand to take away the frustrations of driving, and to allow you to concentrate on your business, every step of your journey.
An added benefit to opening an account with Taxi Sherwood Park is that we operate a 30 day credit system with our corporate taxi accounts. This means that instead of paying the driver at the end of each taxi journey, you can add each journey onto the tab on your account, and pay off the amount in the account at the end of each month. Pretty neat!
Our business is renowned in the Sherwood Park and the surrounding Edmonton areas for our phenomenal flat rate services, whether it be a single ride to the shops or a trip to the airport and back. That is no different with our corporate accounts. Each journey you make with us is set at a flat rate, giving all our customers peace of mind that the Sherwood Park traffic and congestion won't affect the end cost, no matter how long the journey takes. This makes it easy for you as well when keeping track of your monthly tab cost on your account.
We pride ourselves on our excellent customer service and raving customer reviews and testimonials. Not only do we provide a reliable corporate taxi service in Sherwood Park, but we act like a business partner to your corporate needs. We are more than just a taxi company when you open up a corporate account with us.
Taxi Sherwood Park's corporate taxi account service is the most effective way to travel, with the best transport solutions for your business. So open a corporate account with Taxi Sherwood Park today and take advantage of our executive services, whether your business travel takes you across Sherwood Park or further. Call us now 780-464-1500 to setup your account.
*anywhere in Sherwood Park