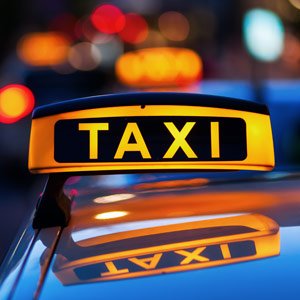 Flat Rate Taxi Sherwood Park offers the best flat rate cab service in Sherwood Park and the surrounding Edmonton area.
For first time travelers in the city, the last thing they want is to be taken for a ride by a swindling cab driver who will end up charging way over the average taxi service rate. We understand that metered taxi fares come with added stress. Watching the meter tick over every minute or so is not the peaceful way in which to start your holiday or get to that important business meeting. And that's before you've been sat in traffic for half an hour and seen the cost soar despite travelling nowhere in that time. Flat Rate means that the rate will remain the same regardless of the distance. There are no hidden charges or other charges for that matter. Therefore, there is peace of mind that you will pay nothing more, and nothing less.
We at Taxi Sherwood Park understand that some areas experience heavy traffic and as such, we offer our customers flat rates as the typical meter rate is likely to inflate during traffic. This allows all you to have a peace of mind than watching the meter increase in price. Our Flat rate fares and long-distance runs, quick and easy booking and customizable services for any of your journeys makes Taxi Sherwood Park the best customer service-based business in the area.
We provide a quality service by online or telephone reservation, a professional driver with experience and an exceptional flat rate, so you do not have to worry about getting to your destination. Once you have booked with us, one of our cabs will be waiting at the predetermined time and place as arranged to take you to your destination without having to pay any other amount, no matter how much traffic or time it takes.
Our most popular and well-known flat rate service is our flat rate journeys to YEG airport in Edmonton. Taxi Sherwood Park wanted to create a service completely unique; that focuses only on the user experience to create a trustworthy brand. A company you can rely on. Taxi Sherwood Park operates a quick and reliable airport transfer service to and from Edmonton Airport for a flat rate, ensuring you don't get hit with these nasty hidden extras.
It isn't uncommon for many taxi companies to charge extortionate prices when picking up holidaymakers, so make sure to pre-book one of our flat rate cabs at least 48 hours in advance to avoid any shock costs when you arrive at your destination and ensure you receive the best experience with us.
It isn't only our airport pick up and drop off services that run using the flat rate system. For only $10, Taxi Sherwood Park provides a service that allows you to travel anywhere within the Sherwood Park region. This puts Sherwood Park among the best-rated taxi companies in Canada for flat-rate services. Other services include a trip to downtown Edmonton for a fixed price of only $33. Our Other flat rate prices are
We pride ourselves at Taxi Sherwood Park not only on our flat rate prices, but all the services that come alongside it as well. Our 24 hour operating hours ensure that we can be at your service whenever you need, with a kind, friendly and professional driver at the wheel.
*anywhere in Sherwood Park
*plus 5% processing fee if paid by credit card.
Sherwood Park Taxi Rates
Taxi-Cab Standard Rate start from $3.60 + $1.50 /km
Local flat rate services
West Edmonton Mall & Area
Sherwood park to Strathcona County & Area.
Frequently Asked Questions
Does the flat rate price only apply to advanced bookings?

No – our whole fleet of cars, vans and our luxury business fleet uses the principle of flat rate taxis to ensure the best customer experience possible. However we do encourage our customers where possible to make an advanced booking to guarantee the car and drivers availability for the time you need. We will always provide you with an estimation of the cabs arrival time.

What if my flight is delayed?

We understand that timing isn't always on your side, and when a flight is delayed getting in, it is not your fault. Our drivers keep up to date with flight information so that they are aware of our customers schedules. This is one of the main benefits of our flat rate system. You can have a constant piece of mind that your taxi will be waiting for you outside, with no nasty extra charges. And if it happens that there is a very significant delay, we will try our best to reschedule your taxi for when you land.

Do I have to pay upfront for the flat rate price?

We understand that everyone has their own preferred payment method so we take cash or debit/credit card for your journey. Payment is taken after we have successfully dropped you off at your location so you are ensured to receive the best customer service whilst on your journey.