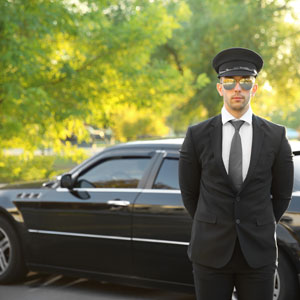 Being able to travel about town, and go wherever you want and whenever you want to, is a freedom most people enjoy. We have a tendency to assume we can get behind the wheel of our cars and drive away any time without even thinking about it. However, for a growing number of elderly people, outings that were once routine, such as going to doctor's appointments, social gatherings, the library, or grocery store can become increasingly challenging.
We here at Taxi Sherwood Park aim to provide all members of our community with quality service. That is why we now offer a discounted seniors transportation services for Sherwood Park. We are proud to provide reliable and safe accompaniment and transportation services for senior citizens in Sherwood Park as well as the surrounding Edmonton communities.
Sherwood park seniors build the city we live in today for this reason we strongly believe that all of our seniors are very important individuals who deserve the right to remain independent and should be respected. They often don't know where they can turn for help whenever they need to get around within the local community. However, what do they do when their friends or family are not available? We can help with this.
We have designed our services to assist seniors within the community to get to the place they need to get to. Our goal is to ensure their experience is reliable, helpful, and safe each time we assist them. For elderly people, having the ability to get out and go places is a critical way to access local amenities and remain a part of our local community.
Our focus and commitment are on providing seniors with accompaniment and transportation services that combine security and comfort with the peace of mind in knowing they always be in capable and caring hands. Our incredible transportation service not only takes passengers from one place to the next but also provides services that help seniors remain in control as much as possible over their travel.
Some clients of ours use our services on a regular basis, while others use them in order to fill in whenever their regular resources are unavailable. No matter what the reason is, we can help. We understand that caring for seniors involves much more than simply helping out, it revolves around a special partnership where every person feels loved and cared for, which is why we ensure to provide a service with a smile.
Within the local Sherwood Park area, all of our fees are based on flat rates, which is the standard we have set in the business. We pride ourselves on our no-hassle rates to give you peace of mind that no traffic or longer journey will increase the meter. It is essential to offer affordable senior transportation services in order to maintain good health and independence within the local community.
We have some of the most talented, loving, and committed drivers within the taxi industry, and we take great pride in assisting our community's elders in Sherwood Park. We would be honored to put our care and extensive experience to work for you and your loved ones.
*anywhere in Sherwood Park
Frequently Asked Questions
So what exactly does senior transportation services include?

The senior transportation services offered by Taxi Sherwood Park always walk every client from inside their homes out to the car and inside the building for their appointments. Our card is left by the driver with the receptionist that provides instructions to give us a call to pick them up once they are ready. We always return to their appointments to get them and then repeat the whole process until the senior has arrived at their final destination, secure and safe, every single time. Usually, our senior transportation services drives elderly individuals to visit their loved ones, to shop, or to doctor's appointments. However, we can help in whatever way possible in order to accommodate your needs so you can get wherever you need to go.

Why hire Taxi Sherwood Parks' senior transportation services?

Our business is not a large national company that wants to grow as quickly as possible. Instead, we focus on serving our own local community as best as we can. We offer you peace of mind and independence, to allow you to get around, have some fun, and have some extra excitement added to your daily life. Transport services for seniors with mobility issues are invaluable in our community and we can help them stay connected, independent and avoid becoming isolated.

If you have not had the chance to ride with us yet, get your transport booked with us so that you can experience the high-quality, relaxing drive at a very affordable rate in Sherwood Park today. Start living life to the fullest with our reliable, friendly, and safe senior companion driving service.